AWW KRIS AQUINO Has Message For SHARON CUNETA After Seeing Reunion Ad With GABBY CONCEPCION!
Many people have been posting their reactions about the recent Sharon Cuneta and Gabby Concepcion reunion TV ad for a fast food chain. The Queen of All Media, Kris Aquino shared hers as well.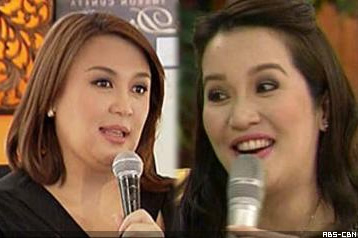 via abs cbn news
Kristina Bernadette Cojuangco Aquino or Kris Aquino is a Filipino talk show host, actress, producer, entrepreneur, product endorser, and writer. Kris has hosted talk shows and game shows, and has also starred in movies and selected television series.
She is the youngest daughter of former Philippine senator Benigno S. Aquino, Jr., and Corazon Cojuangco-Aquino, who served as the 11th President of the Philippines. Her brother, Benigno S. Aquino, III, was the 15th President of the Philippines.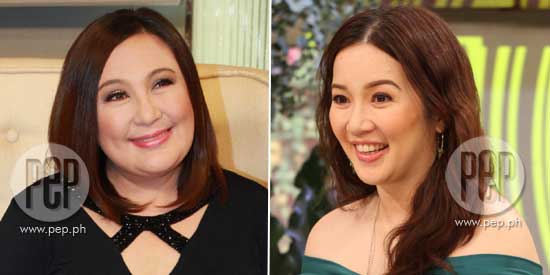 via pep.ph
Kris' first movie was 'Pido Dida: Sabay Tayo.' She is also known for her roles in the 2004 films 'Feng Shui' and 'So... Happy Together.' Her movie 'Sukob' was the highest-grossing Filipino film of 2006.
According to her message, Kris mentioned that she was able to watch the ad, as was also done by the public. Her endorsement forbid her to mention the name of the fast food chain but she also thought hard before composing this message, because her friendship with Sharon might be tainted by people who would like to make a negative issue out of it.
via YouTube/KrisAquinoVideos
Kris continued that this congratulatory message is for someone who deserves it. She added that Sharon is genuinely thoughful, kindhearted, and generous.
Kris also said that how they connect with each other is a private matter. Although not being able to celebrate a friend's success is not fun. Kris also said that with all due respect to Sharon's current husband, Kiko Pangilinan, the Sharon-Gabby chemistry still has not lost its magic after all these years.
via YouTube/ Omar Aquino
Kris called Sharon her ate or older sister and she added that she is so blessed to have been welcomed into the Megastar's life. Sharon and Gabby's daughter, KC, replied to Kris' post and commented that it was so sweet and thanked her for her well wishes.
What can you say about Kris Aquino's message to Sharon Cuneta? Do you think Sharon will reply to this message?